Past News & Human Interest
IN MEMORIAL
Yang, you were a wonderful, loving cat who enriched the lives of so many people and dogs at the original Hearing Dog Program. We will miss you but have many happy memories of your time with us. Your enjoyment of life made us all enjoy coming to work that much more. Thank you, Matthew and Andy for providing such a wonderful home for both Yin and Yang.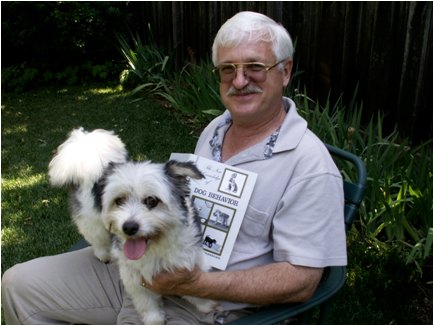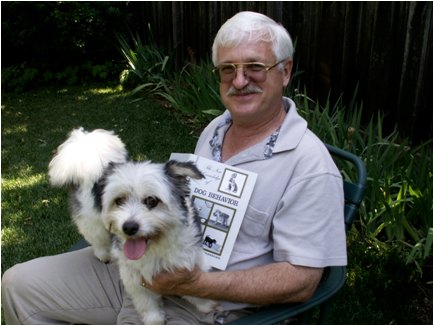 Bonnie and Divine
Bonnie Baron meets her new foster dog Divine, a career-change dog, donated to the Hearing Dog Program (HDP) by Guide Dogs for the Blind. Divine is settling in well and starting her sound-alert training. This is the latest dog that Bonnie has fostered. Her previous foster dog, Moufette, is now with a foster-trainer family to get a wide range of experiences Moufette stays overnight at Bonnie's home frequently for play dates with Bonnie's pet dog, Doxy, also a HDP career-change dog. The entire family is enjoying the divine Miss Divine!
Puppy Raiser Becomes Recipient of Her Good Deed
San Francisco Chronicle, Wednesday, February 3, 2010 When experienced puppy raiser Linda Austin agreed to train another pup for the nonprofit organization Guide Dogs for the Blind in San Rafael, the Palo Alto resident had no idea that the adorable black Labrador would turn out to be a service dog for her. I started to have trouble hearing. I was diagnosed with progressive hearing loss and fitted with hearing aids. I also signed up for lip-reading and sign-language classes and joined the Association of Late-Deafened Adults. Read the entire article at SFGate.com.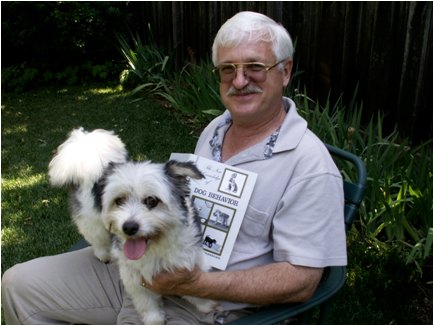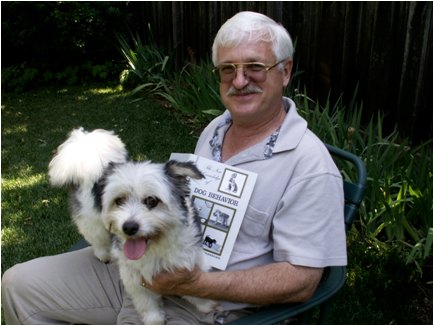 Tom Oliver and Dolce Certified for Animal Assisted Therapy
Tom Oliver, volunteer with the Hearing Dog Program, and his dog Dolce underwent Animal Assisted Therapy (AAT) training with Jeanne Bobbitt, Carol Gallagher and Joan Jenson of SHARE-A-PET located in San Francisco. Dolce and Tom were tested on their ability to do therapy work. Tom and Dolce have received obedience training help over the years from HDP trainer Martha Hoffmann which enabled them to pass the Therapy Obedience Professional's exam (TOP) with flying colors. The exam and certificate is offered by SHARE-A-PET . Tom says, "I'm going to meet with them next month to see how HDP and SHARE-A-PET can work together to train our dogs for AAT work."
HDP Fire Prevention Education Dog "Remmy"
Remmy is an HDP Fire Prevention Education Dog donated by Guide Dogs For the Blind and owned by Carol Pranka.
Carol does "Defensible Space" training- meaning teaching people to clear the brush around their homes. Also, school fire safety educational programs for kids with "Stop, Drop and Roll " demonstrated by Remmy.
We need a Barbie doll house donated, so we can mount it on a base, and have fake brush "trees" around it for Remmy to retrieve/remove, to demonstrate clearing defensible space around a home.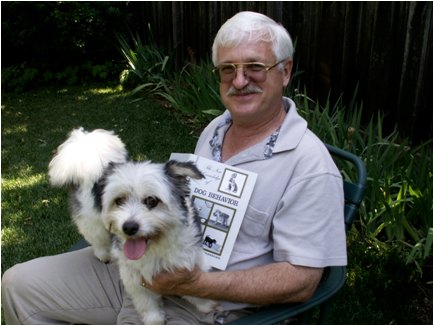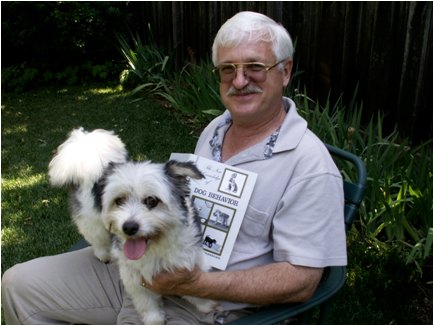 Lukes' Good Deed
Kris Eslick teaches Deaf children. Her wonderful male Labrador Luke, donated by Guide Dogs for The Blind, is in training by Kris with the assistance of the Hearing Dog Program (HDP) to be her new Hearing Dog. Since Kris has extensive training experience in agility, AKC obedience, and in addition, maintaining the training of her previous Hearing Dog, she is ideally suited for our new kind of placement. In this new program, the partner trains their dog with help from the HDP until the dog meets our graduation requirements. Luke is learning incredibly fast. Kris has motivated him to even go beyond his training level to do real life alerts more and more often. Thanks to her hard work and enthusiasm (and Luke's too), this team is right on track for our June graduation.
Jack Byers, His Hearing Dog, Clover Belle, and a Mountain Lion
The following story is told by Jack Byers about how he and his family were saved by his Hearing Dog, Clover Belle, from a stalking mountain lion:
Recently a young girl stopped me in the store and asked me about my Hearing Dog. My answer was the usual litany, "She tells me when the phone rings, someone's at the door, my wife calls my name, etc.." Then when I got home, I got to thinking about it again. There's so much more to having my Clover Belle than that.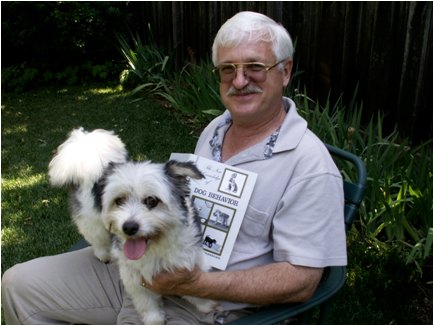 Hearing and service dog program starting up in Western Montana
Glenn Martyn, who years ago co-founded a local service dog training organization, is back in Missoula to start a new non-profit.
FRENCHTOWN – You may have seen them around, 'service dogs' on the job helping their owners live more independent lives.
A man who years ago co-founded a service dog training organization here is back in Missoula to start a new non-profit — one he hopes will change lives. And you can help.
Testimonials
Our Awesome Clients
My beloved Josie is a phenomenal hearing dog. I first learned about hearing dogs through a friend who referred me and one thing led to another, I was able to register for a fully trained hearing dog who helps me stay alert at times even when my hearing aids are in, but especially so when I'm resting or got the tv on and I can't hear the door or phone. Thank you Glenn and Ashley for the incredible support you've given me along the way.
Sometime in the 1990's, I saw a poster that said, "Why not get a 45 pound hearing aid?" It was an advertisement for a program that trained hearing dogs. When I first saw the poster I thought, "Wouldn't it be great to have a hearing dog that I could take with me for companionship and help", but presumed you had to be completely deaf to get a hearing dog. I discovered that I didn't have to be completely deaf to qualify for a hearing dog and I've had Roo for 8 years.
Roo and I bonded very quickly. She came home with us every night after training class, so we could practice what we learned in class. We've continued to train Roo with new sound work skills: to alert me when the timer on the stove goes off and when the tea kettle whistles. One of her most useful and common skills is to take me to my wife, Pat, when Pat sends her for me. But this actually works both ways: many times I send Roo to fetch Pat. One of the best things about Roo is her companionship -- she constantly makes me laugh. She not only puts a smile on my face, but on most everyone that comes in contact with her.
As an audiologist, I have seen firsthand the dramatic impact hearing dogs can have. They have the ability to restore confidence and security to people with hearing loss.
I went completely deaf in my 50's and hearing aids aren't an option for me. I decided against cochlear implants a long time ago and learned ASL. While I am able to navigate this quiet world, I am reminded daily that life is built for those with hearing and sight. My hearing service dog, Europa, is able to alert me to alerts in my home like doorbells and smoke detectors, but I never expected her to be able to assist me better in public spaces like she does on my flights, hospital appointments and trips to the store.
The Hearing Dog training program is an essential resource for those deaf or extremely hard of hearing. These dogs are life changers and the good people of this program are an amazing resource to anyone lucky enough to receive on of these beautiful dogs. Thank you all!
I am a recipient of Peaches, a Hearing Dog graduate. She helped me through a time when I had begun to withdraw from society because I could not hear. Because of Peaches…I was enabled to regain the confidence I had lost.
My mother has a hearing dog and I have seen firsthand the tremendous difference her dog has made to her life. I used to worry that she wouldn't hear an intruder, or fire truck on her street, and the many other sounds, dangerous or otherwise, that she simply does not hear. No more. Stirrup doesn't let one thing happen anywhere near her that he doesn't make her aware of. He is a remarkable dog, and was trained by remarkable people.